Josephine Vaccaro-Chang delivers interactive literacy workshops for primary-aged students based on books she has written and illustrated.
Contact Josephine Vaccaro-Chang at:
---
Books by Josephine Vaccaro-Chang:
We Are Colourful Friends is a simple story that explores cultural diversity. Although the animals are different colours and like different activities they realize they can still be friends.
Vibrant images, common JK/SK sight words (I, am, and, to, etc.) and repetitive sentence structures will have your child reading We Are Colourful Friends independently in no time.
"The illustrated text, aimed at the pre-school and kindergarten crowd, is a virtual trampoline for literacy and artistic applications." Pauline Tetley, Principal (Retired) Toronto District School Board.
Approximately 100 words for children to read.
Nous sommes des amis vifs est une histoire simple qui examine la diversité culturelle. Même si les animaux sont des couleurs différentes qui aiment des activités différentes, ils se rendent compte qu'ills peuvent être amis.
Somos Amigos Coloridos–pez amarillo, mariposa violeta, flamenco rojo, etc.
Siamo Amici Colorati è una storia semplice che esplora las diversità culturale anche se gli animali sono diversi colori e con diverse attività si rendono conto che possono ancora essere amici.
---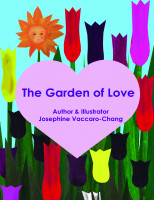 The Garden of Love is a touching story about flowers and a gentle reminder that we all develop at different rates. As some flowers bloom and go off on exciting adventures the sunflower's development is sadly delayed. Given a diagnosis of "Timerightis" the parents of the sunflower eventually accept that everything including their son will bloom when its time is right.
---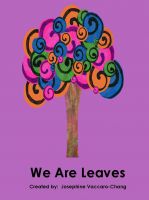 We Are Leaves recognizes that we may be different colours, come from different backgrounds, speak different languages, yet we are all the same. And, when we work together everyone can have FUN!!!
Sing-a-long to the tune of "This Old Man".
The author/illustrator would like to thank Eric Carle for inspiring the collages in this book.
---
Colourful Cookies co-authored by Aman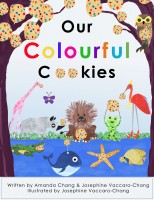 da Chang
The characters from the book, We Are Colourful Friends work together to make colourful cookies. Daughter, Amanda Chang partnered with Mother, Josephine Vaccaro-Chang to write their first book. The story was inspired by the classic children's book titled, The Little Red Hen.
---
This prayer book which contains the Lord's Prayer was inspired by the stained glass windows at Notre Dame Cathedral Basilica in Ottawa, Ontario (Canada). The Lord's Prayer is also known as The Our Father.